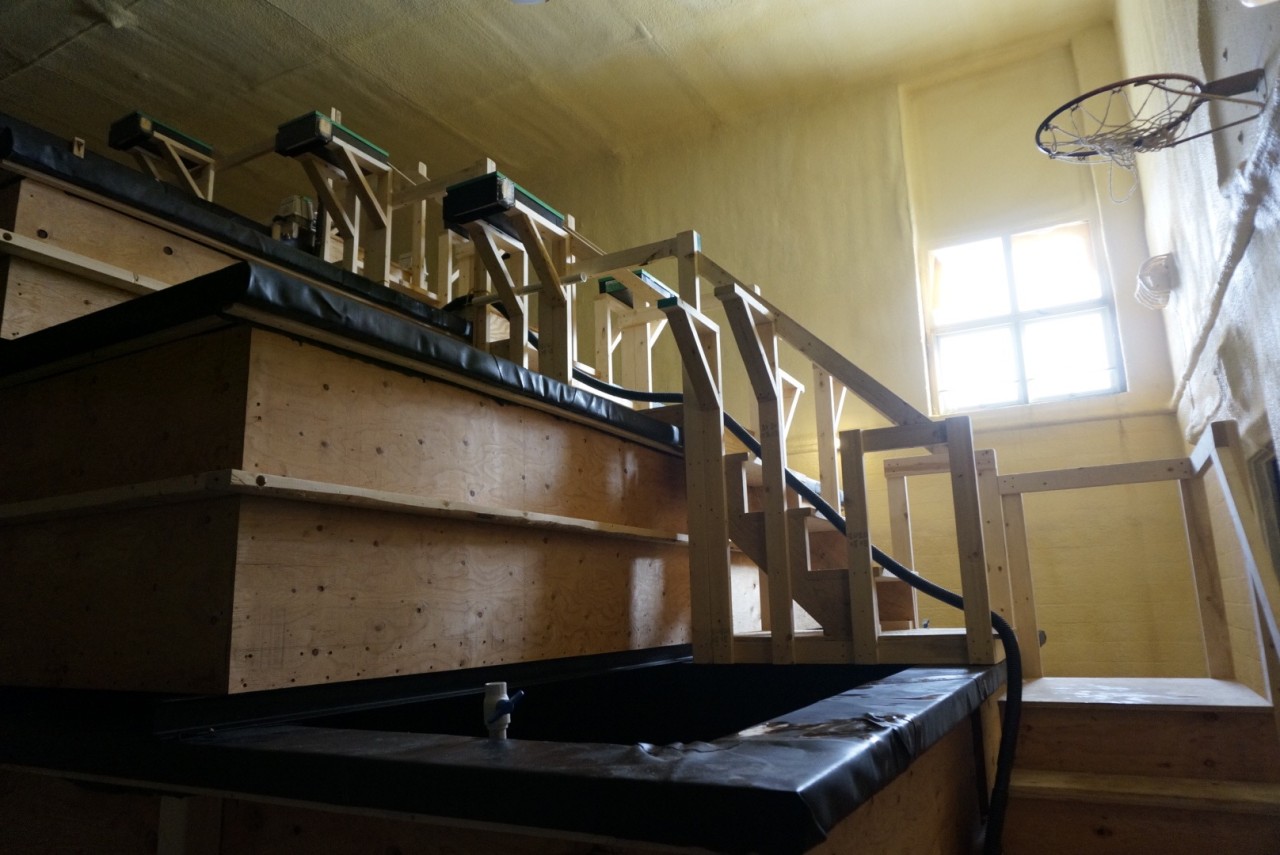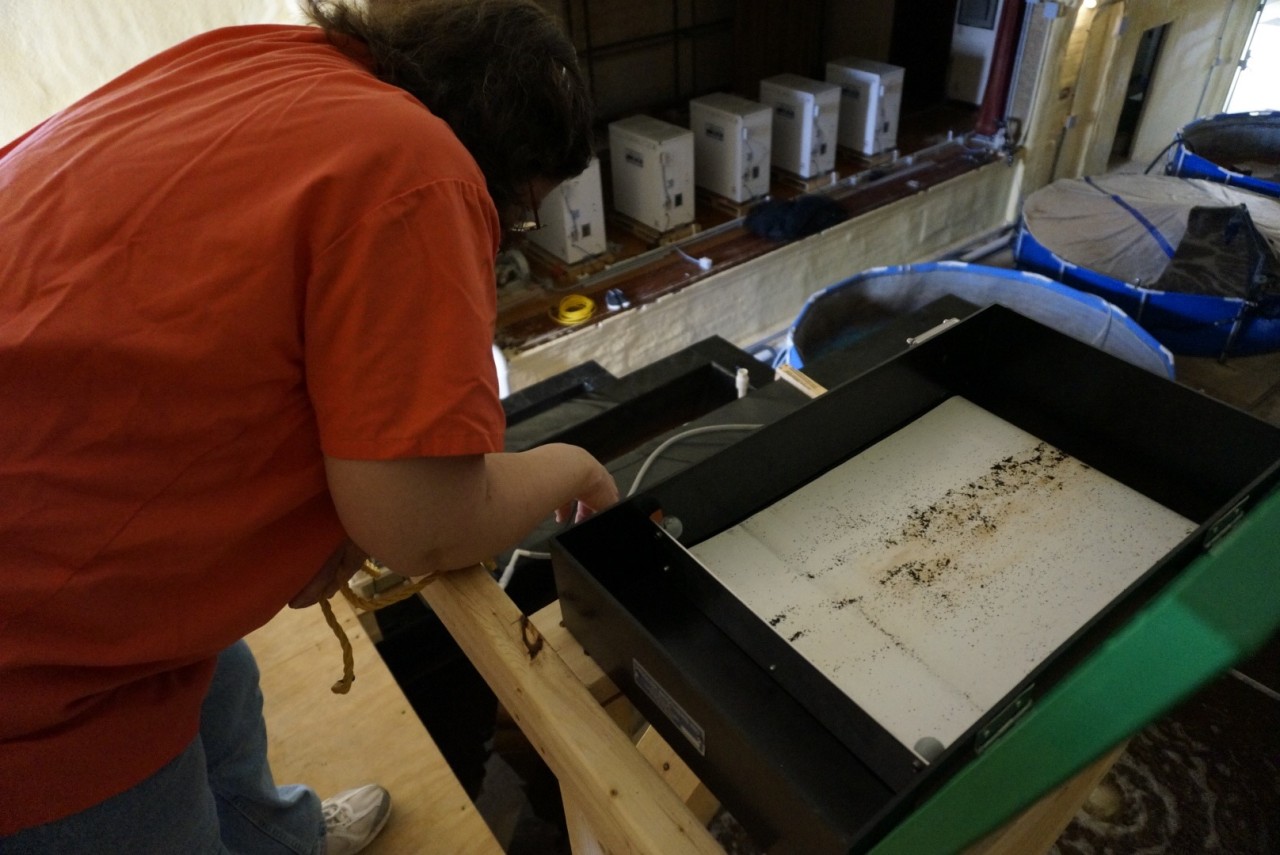 Question: Name the most widely eaten seafood on the planet.
Answer: Shrimp
Now: Name town of 300 in a landlocked state where you can buy shrimp fresh from the brine.
Welcome to Ridgeway, Iowa, home to Sherlock Shrimp.
And the novelty doesn't end there. Founder Sherill Ryan raises Pacific white shrimp in what used to be the gymnasium, classrooms and cafeteria of Ridgeway Elementary School. Live-caught fresh shrimp, as well as tilapia, go out weekly to dozens of restaurants, grocery stores, and caterers — most of whom she landed even before her first 'catch' reached harvest weight in 2015. She launched the business after months of research when the vacant school building, owned by the City of Ridgeway, became available for $15,000 — a fraction of her estimated start-up cost in new construction.
At first glance, the work seems world removed from her first career, as a burn-unit nurse. But her background in biology and chemistry — and the degree of watchfulness that makes for good nursing — are huge advantages in monitoring the 3,500-gallon tanks and two-story tiered tank system that hold up to 150,000 shrimp at various stages of growth. The crustaceans require such carefully calibrated growing conditions that a biochemical imbalance measured in milliliters could kill them.
"We have to spot problems immediately and know where to go for answers," Ryan says of her staff of four, including her husband and co-founder, Jeff (also the originator of the company's name and logo).
Investing in legitimate consulting in the set-up phase was the key to the company's success, Ryan says — so much so that she quickly paid the advice forward by developing and hosting Shrimp Academy seminars for other prospective growers. The first sessions filled to capacity, and classes are now held in the larger Ridgeway Community Center. Find more information at sherlockshrimp.com.
Valuable camaraderie grows among business owners when they collaborate, Ryan says. "That's why I have no problem helping other producers get into the marketplace. My business gets better when there are better resources out there for all of us, and we expand awareness of our products."