What is Winneshiek Idea House?
Winneshiek Idea House (WIH) is a volunteer-run project of Winneshiek County Development that works to promote local investing and support social entrepreneurs in our community. This year's WIH events include three events: Idea labs, Pitch-a-thon, and the ever-popular Trout Tank Local Entrepreneur Forum.
Read on to learn more about these free community events and register to attend!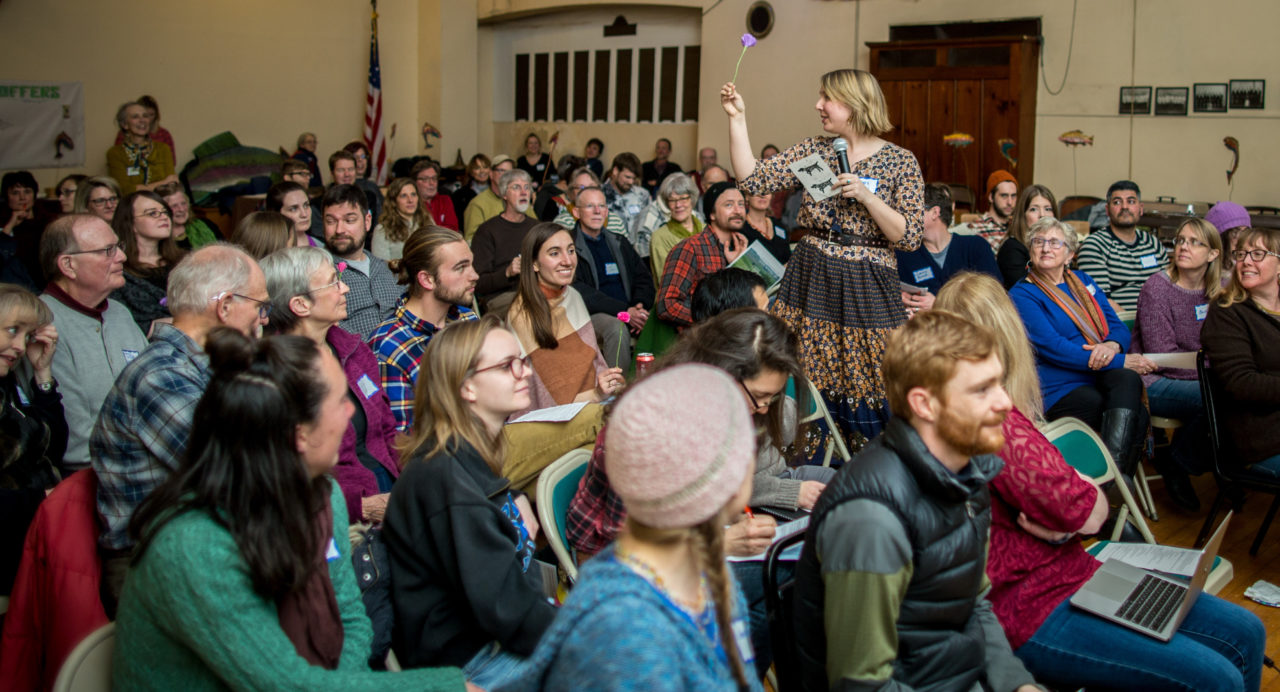 Idea Lab
Do you have a great business idea that you'd like feedback on? Do you love giving feedback to others?
Entrepreneurs and community members are invited to attend a Winneshiek Idea House IDEA LAB event for energizing possibilities, idea feedback, and brainstorming social ventures that will make our communities *even better.*
5 PM, Tuesday, March 3 at Impact Coffee second floor mezzanine, 101 W. Water St., Decorah
10 AM, Saturday, March 28 at Impact Coffee second floor mezzanine, 101 W. Water St, Decorah
5 PM, Thursday, April 2nd at PIVO Brewery in Calmar
Pitch-a-thon
Is your new business idea almost ready to launch? Are you interested in being a featured entrepreneur at this Fall's Trout Tank event? This event is designed to help entrepreneurs practice making their "pitch" in front of a friendly, helpful audience. Entrepreneurs will have an opportunity to practice pitch their ideas and answer clarifying questions from a small guidance group.
7 PM, April 22 @ The Lingonberry
Trout Tank Local Entrepreneur Forum
Look for Trout Tank in the fall of 2020!
Trout Tank is the annual local entrepreneur forum where crowdfunding and community support for featured businesses happen in real time! Featured entrepreneurs present their business ideas to a room of community members and gain support from the crowd.
Entrepreneurs interested in being selected to be a featured entrepreneur for Trout Tank are encouraged to participate in Idea Lab and Pitch-a-thon events as they are able.  Applications to be a featured entrepreneur will open in spring 2020.