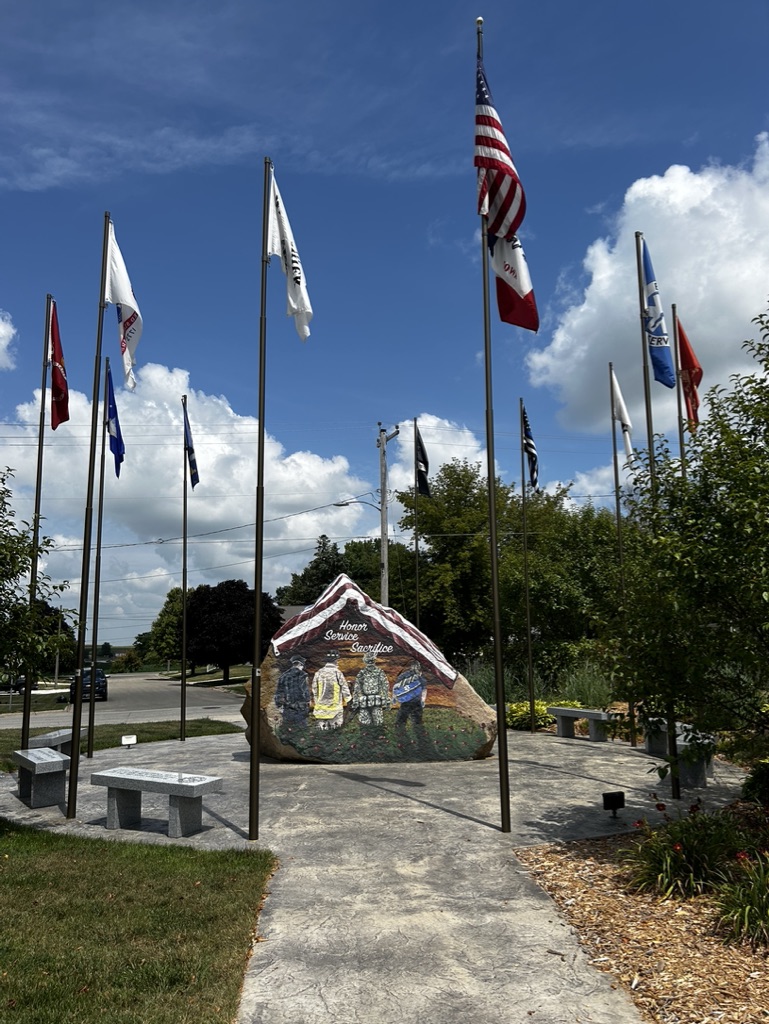 Almost every county across Iowa has a hand-painted Freedom Rock. Artist Ray "Bubba" Sorensen II designed and hand-painted each rock. In creating the Freedom Rock, Sorensen's aim is to "boost tourism and spread the message of thanking our Veterans while providing a unique Freedom Rock of all 99 counties in the great state of Iowa" (City of Calmar). Calmar hosts the rock for Winneshiek County which on one side depicts Chief Winneshiek of the Winnebago tribe and a Decorah eagle soaring. The other side plays tribute to all men and women who serve: veterans, police, firefighters, and EMS personnel. This rock was made possible through a large community effort of over fifty community stakeholders and their time and donations. The Freedom Rock is lit up and surrounded by branch flags. It is also conveniently located along the Praire Farmers Trail.
Learn more about the Winneshiek County Freedom Rock here.
Travel Iowa has created an interactive checklist where you can see how many rocks you've been to as well as get a list and map of where each rock is! Check that out here.