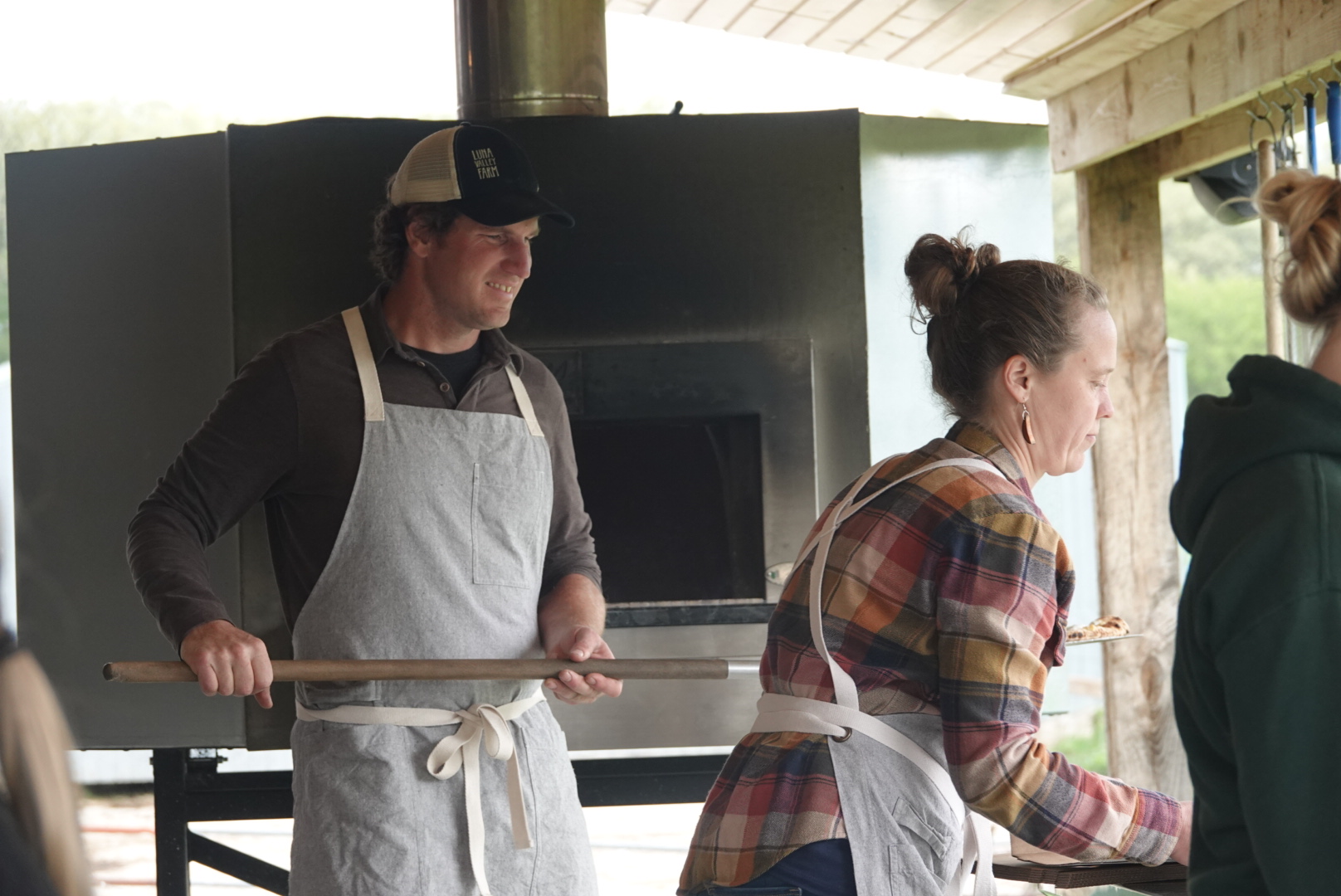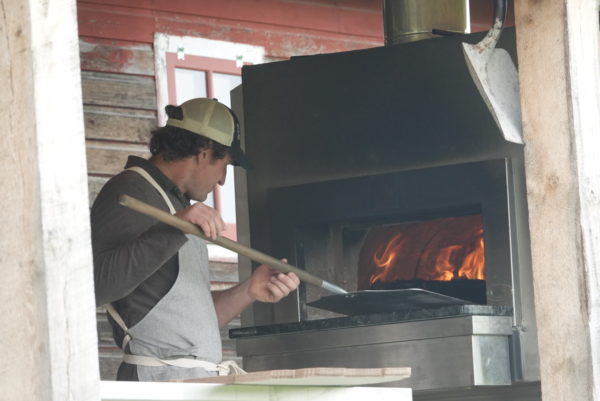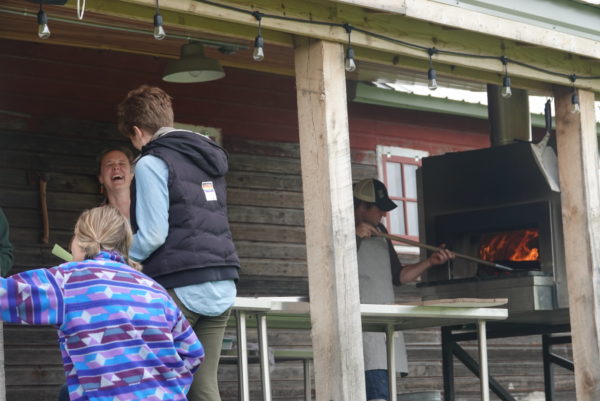 Luna Valley Farm
3012 Middle Sattre Road
Decorah, Iowa 52101
www.lunavalleyfarm.com
Pizza might not be the first product that comes to mind when you put "Iowa" in front of "farm," but on a rolling homestead just north of Decorah, that's exactly what you'll find every Friday night (and some holidays!) late April through October. Founded by Maren and Tom Beard, Luna Valley Farm is also home to a flock of sheep, several beef calves, chickens, and two private, posh wall tents—among the first 'glamping' in the state. And, as if putting their mission into motion, Luna Valley is powered field-to-fork by the sun, with Maren and Tom's farmhouse, barn-based commercial kitchen, and glamping shower facilities running on a 20kw solar array. In short, Luna Valley Farm offers locals and visitors a look at how a small working farm in might have big impact in its community.
Opened in 2018, Luna Valley's flagship business is hosting 'Pizza Nights,' inviting customers out to mix and mingle while their artisan pizza is fired in Luna Valley's wood-burning oven. Tom, who grew up just a half-mile away on his family's organic dairy farm, raises many of the pork and beef products that top the pizzas—including the sausage and pepperoni on the Pig & Fig, a menu staple (also featuring olive oil, sopressata ribbons, fresh mozzarella, shaved parmesan, and fig balsamic drizzle). Guests may purchase Luna Valley meats to take home from a display freezer at the barn.
The pizza menu changes seasonally, Maren explains, making the most of fresh, locally raised ingredients and bringing a broad range of customers together to enjoy them. In spring, those toppings might include morel mushrooms, asparagus, and edible flowers from Canoe Creek Produce, a market garden run by Tom's aunt, Barb Kraus. In the heat of summer, it's heirloom tomatoes, basil, and Iowa sweet corn. And in fall, you might taste local Luscious pears and the savory sausages of Oktoberfest. "We think of it as 'eating in place,' or, what's good at the moment," Maren says. "These things are not around forever, and they're to be enjoyed while they last."
Luna Valley is also progressive about its drink menu, featuring 8 taps of local and regional beers, ciders, and sparkling wines, along with Spring Grove and Wisco Pop sodas for kids and kids-at-heart. 2019 marks the debut of several wines from very small farms in Italy, Spain, and France, made available to Luna Valley by—you guessed it—a local distributor, Abu Nawas Beverage Company. "We go for the clean-label stuff and are super excited to feature products from farms that farm the way we do," Maren says. "Small-scale and committed to growing resilient communities."
Tasting Tips
Call ahead if you're a big group, and treat it like a picnic, Maren suggests. No BYOB, but snacks are welcome while you stretch out in the sunshine to wait for your pizza. There's a firepit, too, and several field roads to wander. Hours and updates at www.facebook.com/lunavalleyfarm
If you have small children or difficulty walking from Luna Valley's pasture parking, feel free to park farther up the drive.
Give the farm a nod for your special event—private parties, receptions, fund-raisers, and the like. "We can do a pizza buffet and give your out-of-town guests a memorable taste of Northeast Iowa," Maren says. One Friday in May 2019, Luna Valley donated 20 percent of pizza proceeds to Winneshiek Energy District, a local hub for alternative energy systems, energy efficiency, and policy surrounding how Iowa powers its homes and businesses.