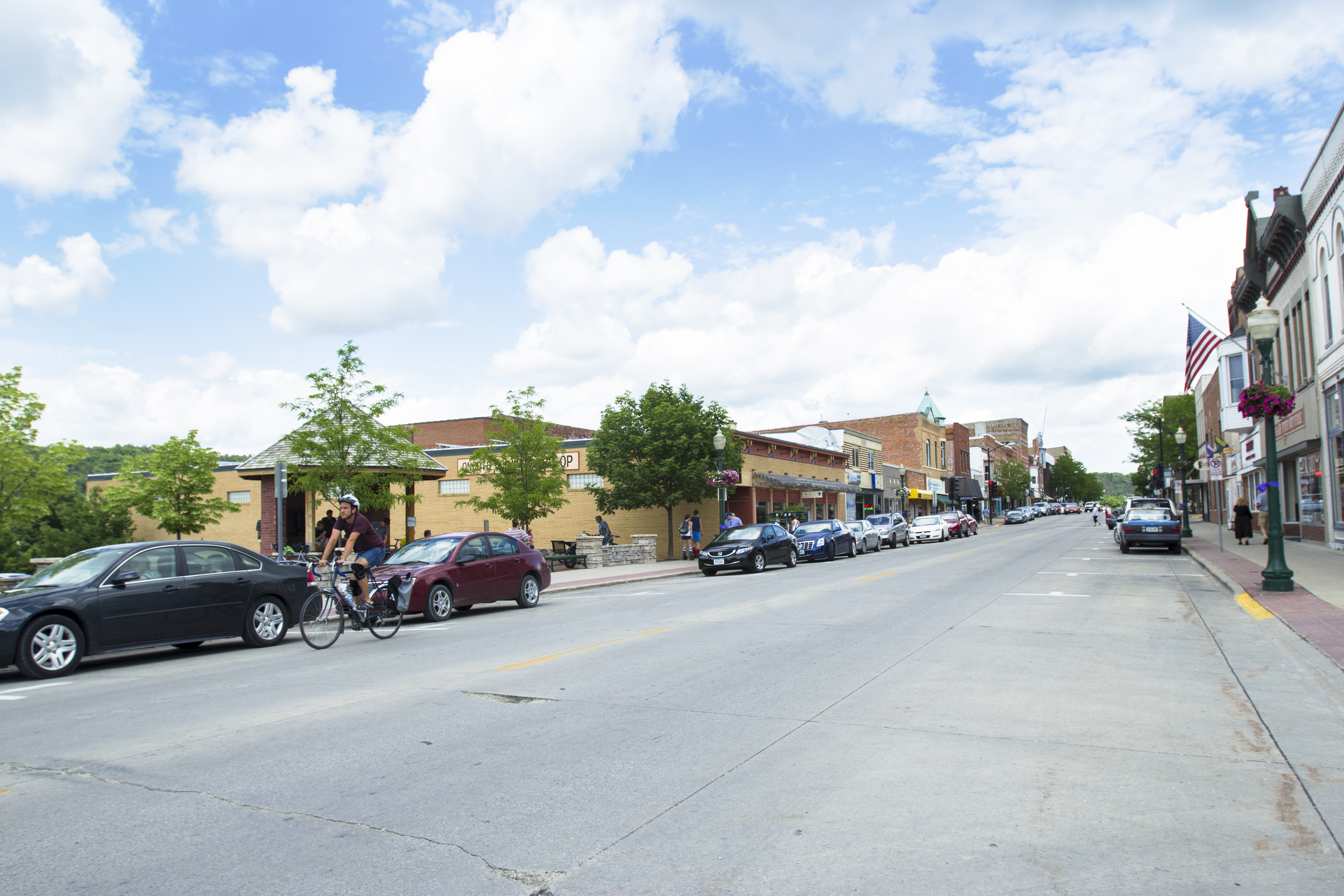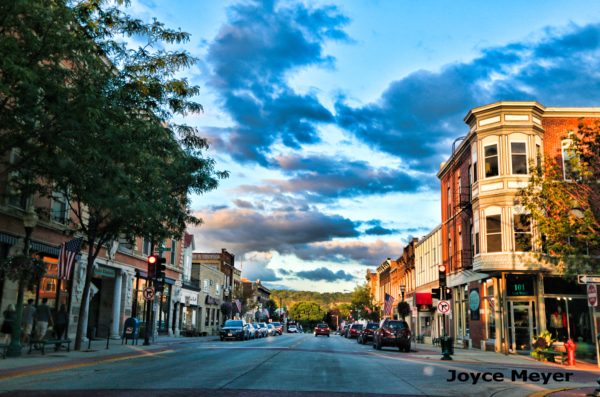 Decorah, population 8,000, is a warm and vibrant town that offers plentiful recreation, a charming downtown, natural beauty, and a close-knit community—all while providing the conveniences of a city many times its size.
Decorah is a popular destination in northeast Iowa for many reasons, including:
– Outdoor recreation
– Numerous cultural events and festivals
– A pedestrian-friendly town center full of niche eateries and shops
– Biweekly farmers markets and a food co-op in addition to traditional grocery stores
– Proximity to the Upper Iowa River, which flows through Luther's campus and borders Decorah's business district
– The Trout Run Trail, an 11-mile biking, walking, and running trail with a 3-mile extension out to Freeport
– Assorted area attractions, including parks, museums, arts organizations, live music, a movie theatre, and a bowling alley
Public transportation serving the area includes commercial airports in Rochester (Minn.), Waterloo (Iowa), and La Crosse (Wis.); a municipal airport in Decorah; and train and bus depots in La Crosse (Wis.).
Decorah was named a 2014 All-Star Community by the Iowa League of Cities in recognition of its MetroNet Fiber Optic project, in which Luther was also involved. The project installed a loop of 144 strands of fiber optic cable, servicing 6 public entities including Decorah Community Schools, Winneshiek County Courthouse, Upper Explorerland Regional Planning Commission, Winneshiek Medical Center, Decorah City Hall and Luther College. The City of Decorah hopes to expand the services and are currently performing a feasibility study to further explore their options.
Decorah was also featured in Smithsonian Magazine's annual list of the 20 best small towns to visit in America, as well as being named on Forbes "America's Prettiest Towns" list and the 2015 Best Choice Reviews list of the 50 best small towns in America.
For more information about the City of Decorah, please visit their website.
Decorah Jobs is a local economic development group whose primary purpose is to conserve, improve, develop, promote, advance and expand existing industrial, commercial and professional enterprises and said locality. Decorah Jobs focuses to attract and aid in securing the location of new industries in Decorah, by advertising and publicizing the industrial, cultural, labor, social, and educational and physical advantages of the area. Decorah Jobs teams up with Winneshiek County Development to assist the organization by locating, developing and making available suitable industrial sites and locations. The Decorah Business Park is the organization's most current project, promoting and selling lots to businesses. Visit the Decorah Business Park page for more information.